Five New Year Resolutions You Can Keep
Updated: Jan 5, 2020
(Photo credit: Shutterstock)
Happy New Year! I can't believe how quickly 2019 went by. 2020 is here, and I am super excited! Aren't you?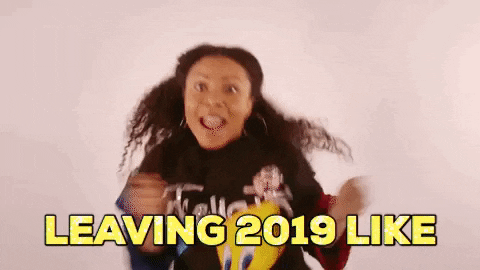 Starting a new year is a great way to wipe your slate clean and start fresh.
Below is a list of 5 new year resolutions that are simple and easy to stick to.
1. Engage in more activities that bring you joy. Life is meant to be lived and enjoyed. Try doing at least one activity per day that brings you joy. Ideally, most of your day is spent doing things that you enjoy, but striving for at least one activity per day that brings you joy is a good starting point. Eating sushi, watching episodes of "Cutthroat Kitchen", spending time with family and friends, doing Zumba, taking bubble baths, and cooking are just a few things that bring me joy. What brings you joy?
2. Eat more vegetables. I have been eating a vegetarian diet consistently for the past 6 weeks, so this resolution really excites me. I've had so much fun being creative and making dishes that are nutritious and filled with colorful veggies. Starting my day with a green smoothie is non-negotiable (and was even before I started eating a vegetarian diet consistently). What are some of your favorite vegetables? Start by incorporating more of your favorite veggies into your diet, and be willing to try some new ones, too.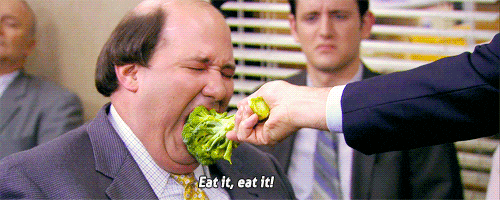 3. Engage in more physical activity. As I mentioned earlier in this post, I really enjoy Zumba. I also enjoy boot camp-style workouts like Insanity, as well as, jogging and yoga. The key to staying consistent with any exercise regimen is doing things you enjoy. I should note here that I don't enjoy every second of the Insanity classes that I take, but I do love how I feel after they are over (haha). Perhaps a barre class or taking a brisk walk a few times per week is more up your alley. Start a routine, and stick to it. Consistency is what matters.
4. Engage in more self-reflection. I'm a huge fan of spending a few quiet moments each day breathing and reflecting. Checking in with yourself allows you to reflect on what is working in your current routine, what is not working, what you would like to spend more of your time doing, how you are feeling, and areas of your life that you would like to focus on more. I would recommend scheduling at least one self check-in session per week. Put it on your calendar, just like you would put a movie date with your spouse or best friend on your calendar. Prioritize yourself. After all, your relationship with yourself is the most important relationship you will ever have.
5. Come to therapy. I'm a therapist, so of course I would include this one on the list. Therapy can help you sort out and learn how to manage your current stressors, as well as, learn healthy, positive ways of coping with those stressors. Even if you have not had something drastic or traumatic happen in your life, therapy can be a safe place to just talk about what's going on in your life in an affirming, non-judgmental setting. It may come as a shock to some people, but even therapists go to therapy.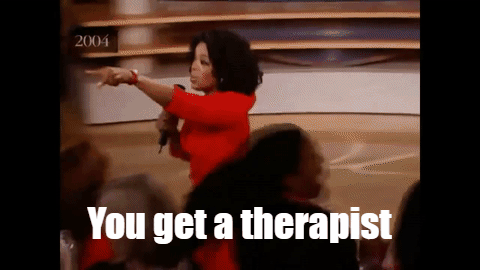 There are many more resolutions that could be added to this list, but these five resolutions cover a lot of ground and will help you on your path to creating a lifestyle of peace, well-being, and joy. If #5 on the list sparked your interest in therapy and you are looking for a therapist in the Richmond, VA area, Empowered to Thrive Counseling and Wellness, LLC is accepting new clients. Just give us a call or shoot us an email!
And even if you do not feel ready to come to therapy, but would like to start prioritizing yourself more, join our mailing list today and get a FREE copy of our Self-Care and Values Assessment Worksheet.
I wish you a blessed and safe new year. Take good care of yourself. You are worth it!